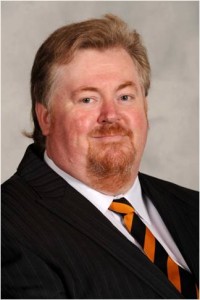 Born 1956
Married 1982
Two children (a third child, Matthew, died of cancer in 2004)
Schooling  Eastgate Primary, Lincoln
Cathedral School, Lincoln
Lincoln Grammar School
Worksop College, Worksop
Chorister at St. Peter's in Eastgate, Lincoln (1963-1972)
Trained at Fulbourn Hospital, Cambridge
Additional qualifications from Open University, Metropolitan University Manchester and Thames Valley University
In 2012 I finally retired after 36 years (1976 – 2012) in the field of mental health nursing .  I am now concentrating on my charity work, improving my flugelhorn playing, doing radio shows (on both Coastal Sound and Lincoln City Radio).  I can provide consultancy particularly around mental health, community care and personal budgets.
Charity Secretary of MattDotCom (www.mattdotcom.org.uk); Chair of Franklin Friends.
Churchill Fellow 1993 – went to US to study "Easy Street" with a view to using the system to improve rehabilitation programmes in addictions and mental health.
Past activist with Royal College of Nursing.
Radio presenter
Coastal Sound – www.coastalsound.co.uk
Lincoln City Radio - http://uk4.listen2myradio.com:2199/start/yymhhdkj/
Flugelhorn player in the making – http://www.youtube.com/watch?v=2GXtPMDg8h4
Found Nottingham Panthers and oh boy what excitement.
Lincoln City F.C. supporter
Subpages