Iphone Alert Feb 2013 – This came from my local police contact.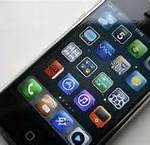 With many Iphones now in circulation and also on the criminals hot list for items to be stolen, here is a quick guide to allow you to secure your iphone and protect all of your personal data held on your device.
One of the most valuable sources of personal information that can be gained are bank details and passwords.  These can easily be gained from stolen mobile phones if they are not protected.
Always ensure your phone has a phone lock as your first line of defense.
 
HOW TO KEEP YOUR DATA FROM BEING STOLEN

1. Select Settings
2. Click General
3. Select Restrictions
4. Set a Restrictions passcode
5. Click Enable Restrictions
6. Look for Deleting Apps and toggle the switch from On to Off. This will mean that no one can delete an app such as Find My iPhone without your Restrictions passcode
7. Scroll down the list of options until you reach the Privacy section, here you'll find a link to Locations Services, click it
8. Select Don't Allow Changes. This will mean it is impossible for a robber to disable the Find My iPhone application from broadcasting your GPS. You will now need manually to approve all new apps to access your location data.
9. Go back to the main Restrictions menu and select Accounts, changing this setting to Don't Allow Changes. This makes it impossible for a mugger to disconnect your iCloud account that connects to Find My iPhone.
10. If your iPhone is stolen, it is only going to transmit its location for as long as a SIM card is inserted and is active. You may therefore wish not to inform your mobile provider in the case of a robbery until you have met the police.
 
You should also register your mobile serial number on Immobilise so that should it be stolen it can be highlighted to all police forces across England.
 
www.immobilise.com
 (You can register any item that you own that has a serial number on this site.)