Entertainer
The great thing about being "retired" is that I can now focus more on the entertainment side of my life.
Radio Show & Flugel Horn
RADIO

Show Times – Regular slots
- Sunday 12pm (1200) to 3pm (1500) – Coastal Sound
- Tuesday & Thursday 11am  (1100) to 1pm (1300) – Siren Radio
Here are the links so you can listen
I am also busy developing my playing skills on the Flugelhorn.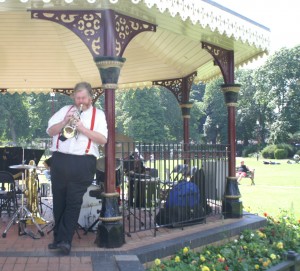 Playing the blues
Currently the "Old School Rhythm Machine" is on hold until we can sort out post COVID venue, etc..
Subpages