Entertainer
The great thing about being "retired" is that I can now focus more on the entertainment side of my life.
Radio Show & Flugel Horn
RADIO

Show Times – Regular slots
- Monday, Tuesday & Wednesday 11am  (1100) to 2pm (1400) – Lincoln City Radio
I am also busy developing my playing skills on the Flugelhorn.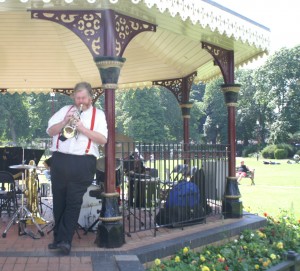 Playing the blues
Currently I am playing in the "Old School Rhythm Machine" which meets on a Monday evening 6:00pm at Terry O'Toole Theatre.
Subpages